Watch: Drake, DJ Khaled Salute A Capleton Dubplate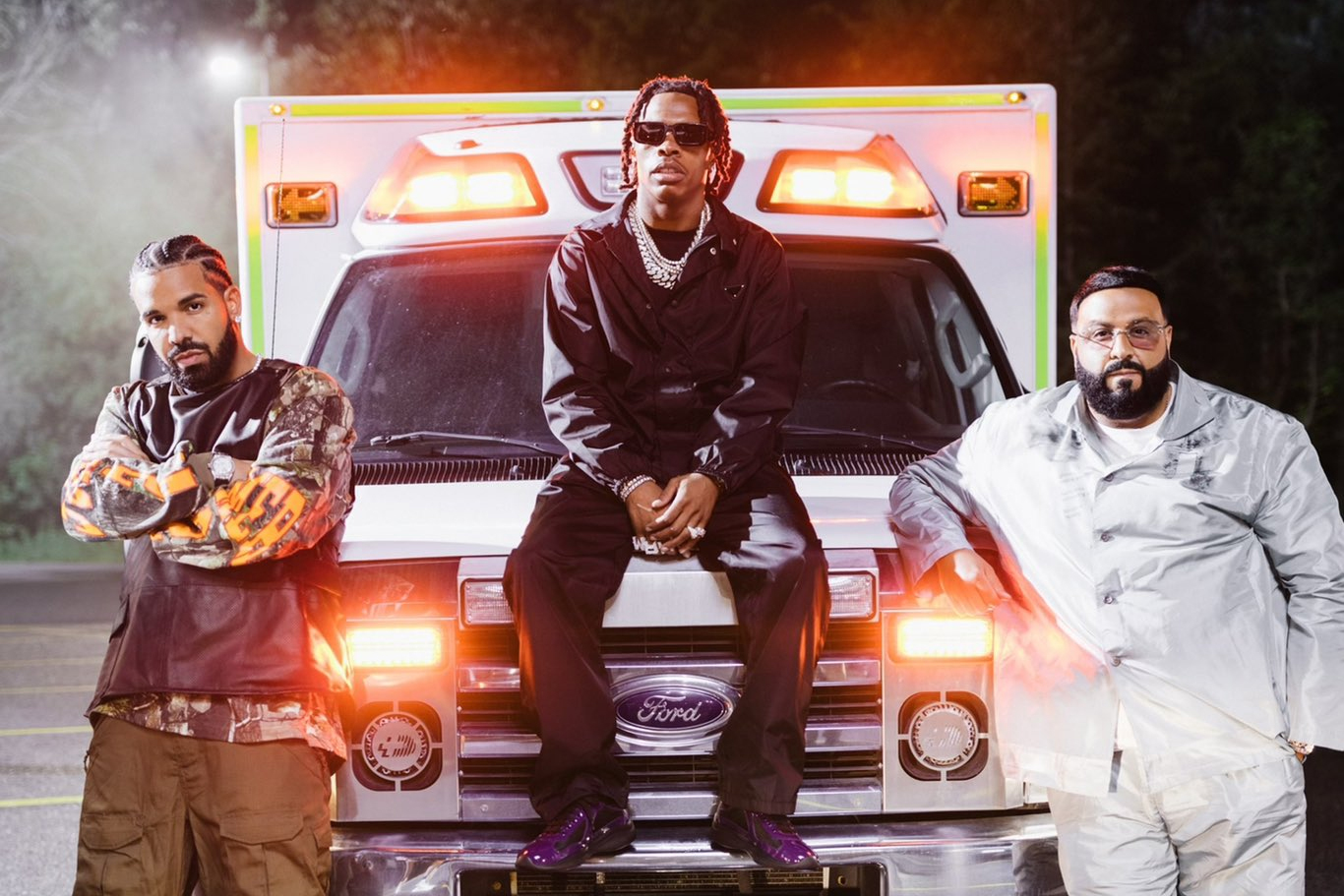 DJ Khaled continues to reveal morsels of what's within his upcoming album, God Did, and it appears he has taken flight to Toronto to shoot a new music video with Drake and Lil Baby.
While working on the set a few days ago, the music mogul shared several behind-the-scenes moments, including a clip of himself and Drake saluting a Capleton dub.
Khaled was seen vibing with Drake and raising gun fingers to the booming 17-second snippet of the dub, as the 'Fire Man' sounded off:
"Weh dem come from, murder everybody and ah ask question.
Eh Khaled mek dem know dis!
'We The Best' guns dem tall like Blue Mountain peak,
Anytime dem buss dem mek sound boy blood leak,
Stop boy breath and lock off dem heart beat …"
"My brother @champagnepapi I want thank you for being a true friend and always believing in me. Means a lot… u dunno… #WTBOVO ting 🦉🔑 #DRAKEDID #GODDID," Khaled wrote in the caption.
Capleton is expected to appear on Khaled's upcoming album.
Last month, the That Day Will Come singer was spotted recording with the producer, and, as Khaled puts it, he "burned down the studio."
On Monday, Khaled also shared another BTS moment on the same video shoot. This time he hooked up his laptop to a boom box, creating a mini sound system and blasted a Buju Banton dubplate on a quiet Toronto street.
With no need for company, the We The Best music exec flashed out his lighter and threw gun fingers in the air, rocking out to his Gargamel dubplate.
Khaled is steadfast on the promotional run for his upcoming 13th studio album. While there is still no official release date, he promises, "The Album Soon Come."
In the meantime, the award-winning record producer has been avidly revealing snippets of what the fans can expect in the album, including studio sessions with the likes of Jay-Z, Future, 21 Savage, and some Jamaican stars; Buju Banton, Bounty Killer, Capleton, Sizzla and Skillibeng to now a video shoot with Drake, and Lil Baby.
For the new album God Did, Khaled said the concept was inspired by the people that never expected him to reach this far, and also by the ones who believed in his dreams.
"I made this album for all the believers and non believers. They didn't believe in us…"