Shenseea Reacts After Her A&R Dizzy Clean Face Gets 'Shenyeng' Tattoo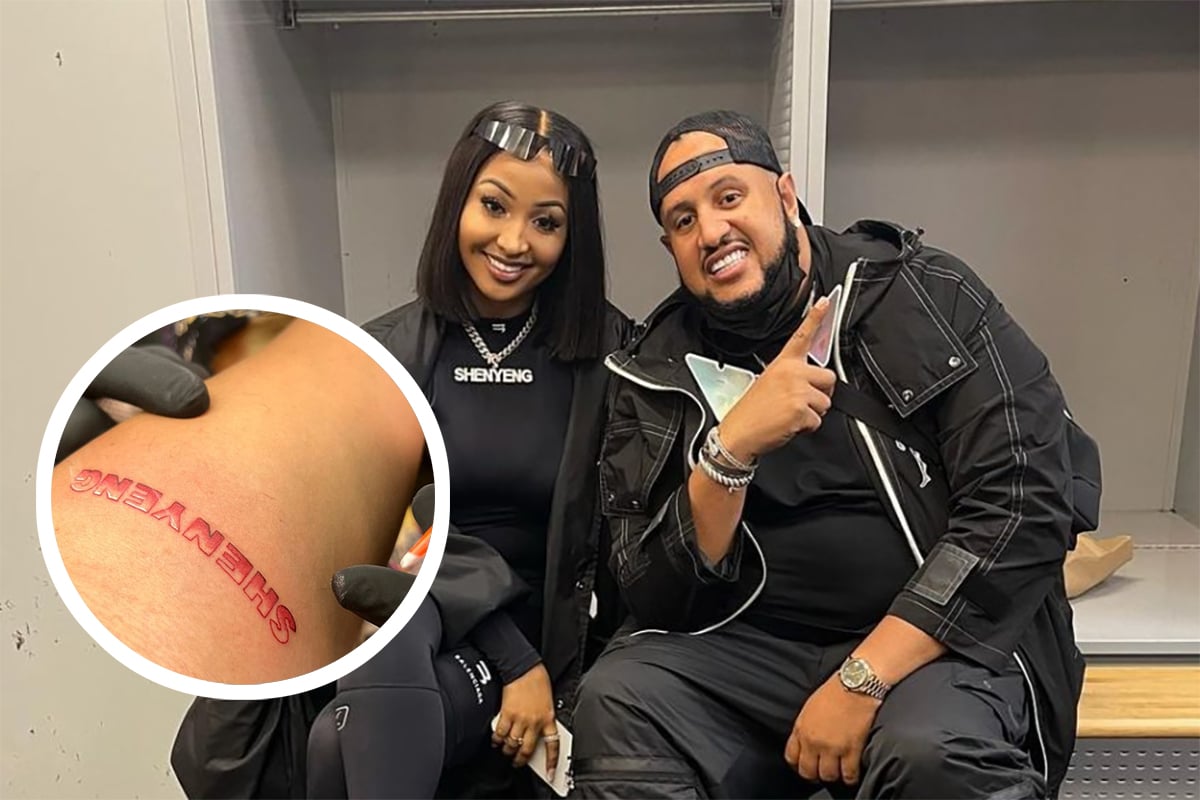 Music executive and artist manager Donny "Dizzy Clean Face" Flores is showing his commitment to supporting Jamaican singer Shenseea and her career.
In a photo posted to his Instagram story on June 21, the Can't Anymore singer's overseas A&R proudly shared his new 'SHENYENG' tattoo, inked in red on his forearm.  He joins a number of Shenyengs who have also inked the handle on their skin. 
In response, Shenseea wrote, "When the love real" in an Instagram Story.
The 25-year-old coined the moniker 'Shenyeng' in dedication to her loyal fanbase, early on in her career.  She has since established what she calls 'Shenyeng Day', observed on May 20, to commemorate the release of her hit single, Shenyeng Anthem.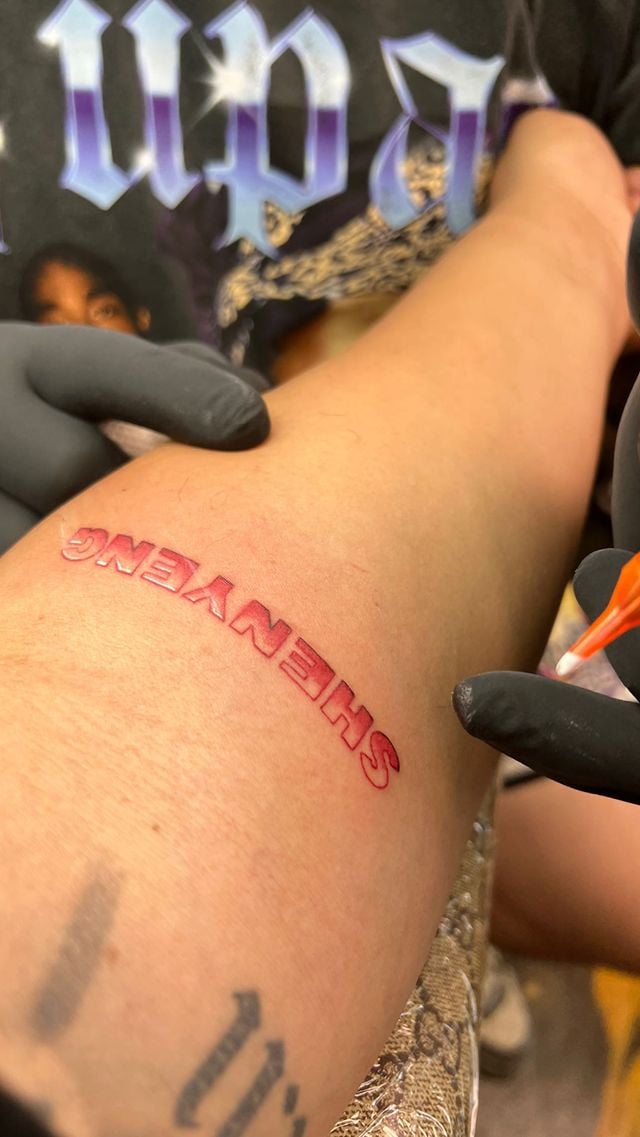 Originally from Trinidad, Dizzy had his first success in the industry by connecting the dots on Mims' This Is Why I'm Hot (Remix) with featured Junior Reid.   He was also behind other hits such as DJ Snake's Taki Taki with Selena Gomez, Cardi B and Ozuna, and Loco Contigo with J Balvin and Tyga.
The new tat marks another of the many ways Dizzy has expressed his loyalty to Shenseea and his belief in her career. Just one week prior, the US-based A&R shared a photo of himself at a studio in LA alongside the Blessed singer and the Grammy-award-winning Stargate music producers, Tor E. Hermansen and Mikkel S. Eriksen—an alliance that could thrust Shenseea to new heights as she seeks to gain visibility in the international mainstream music market.
Since teaming up with Dizzy Clean Face, Shenseea has made strategic connections with global music icons such as Kanye West, on whose Donda album she was featured on for two tracks, OK OK Pt 2 and Pure Souls; Diddy, who she has announced she is working on new music with, and Megan Thee Stallion, who she collaborated with for the lead single, Lick, off her debut album, Alpha. 
Shenseea is now focused on her European summer tour in promotion of the 14-track project.
The Shenyeng boss will be making stops in Cologne, London, Portugal, and Birmingham, Paris, and Croatia, after already completing shows in Malta and Amsterdam.
The singer's next stop is FVTVR in Paris, scheduled for June 22, and she recently announced a sold-out show for her London stop at Electric Brixton.