Shenseea Shares What Dancehall Means To Her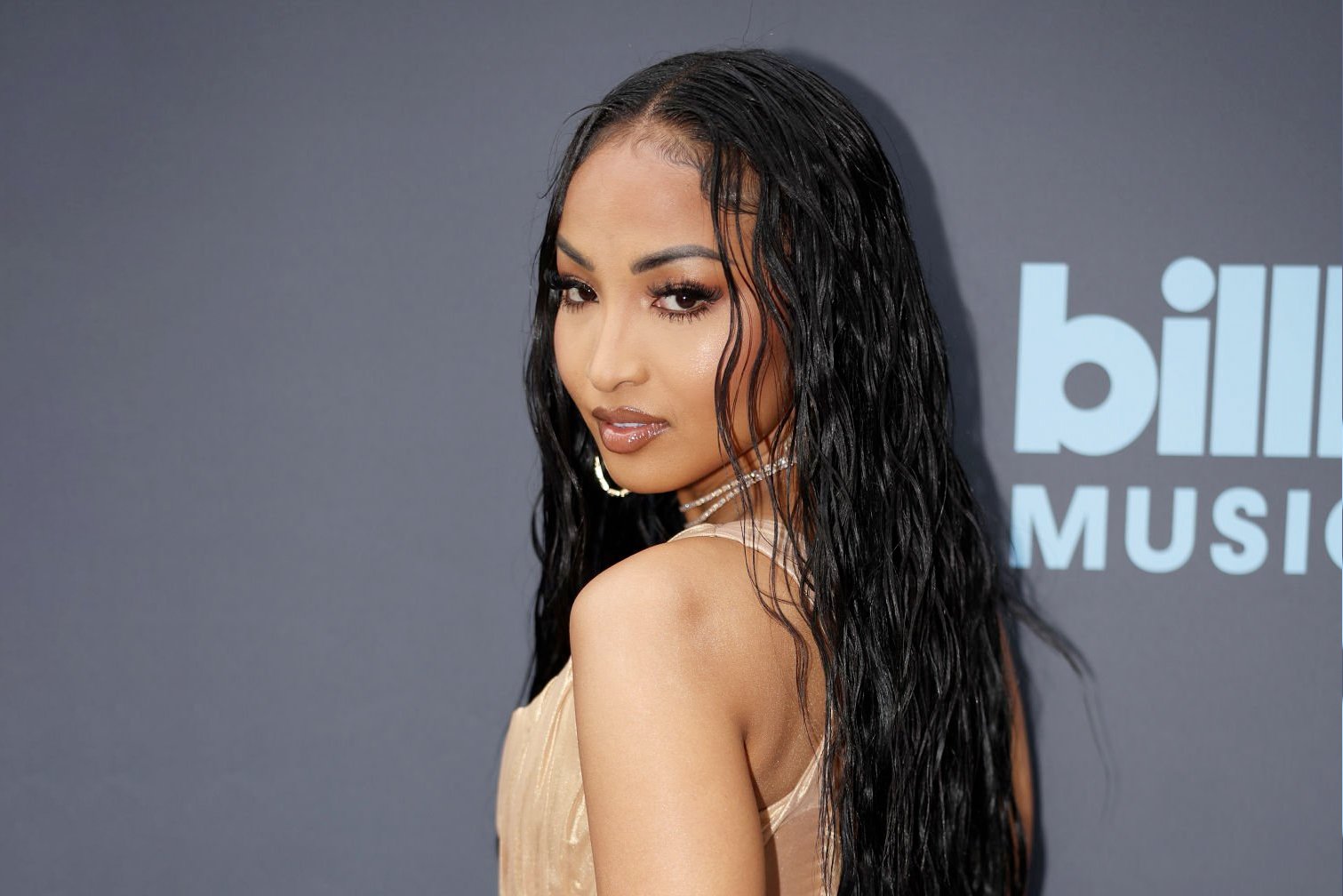 Now on a path to international stardom, Shenseea has shared what Dancehall means to her and how she used the genre to improve her life.
"Dancehall to me means you can be raunchy, you can be free, you can be yourself without being judged. We try to spread it across the world. Everywhere we go people enjoy it because of the energy," she told Billboard for Honda Stage, a platform that celebrates the growth of breakout stars on the verge of global notoriety.
In 2019, Billboard and Honda featured Toast singer Koffee on their stage, where she similarly spoke on her journey to stardom.
For Shenseea, music was definitely the "first choice".
"There wasn't a day that could pass and I don't open my mouth and sing. Music was all I ever wanted," the Blessed singer said.
The 25-year-old entertainer reminisced about her upbringing which led to her interest in music, and how the birth of her son spurred her to seriously chase her dreams.
"My life changed after becoming a mother. I was so broke. I had, like, a thousand US dollars to my name with a newborn baby, as a single mom," she remembered. "I knew I had to change not only for myself now, but for my son, he's my everything."
Unable to shake the music bug, a bossy, stubborn, and focused Shenseea decided to put her dreams first and explore the unpredictable world of Dancehall music. According to her, for many late nights after putting her son to bed, she would stay up in the wee hours of the morning trying to create verses that clicked.
"I started writing ciphers. One line turned to two…turned to a paragraph…turned into a whole song without a chorus… I was developing my writing skills," she recalled.
Everything had begun falling in place for Shenseaa at that point, those days she worked as a 'promo girl' at events across the island but quickly upgraded to recording artist. The young talent signed a management deal with burgeoning promoter Rudolph Brown (a.k.a. Romeich Major) of Romeich Entertainment, who abetted her first single Jiggle Jiggle in the summer of 2016, and later landed her big break on the local scene when she collaborated with King of Dancehall, Vybz Kartel on the hit track Loodi in 2017.
Within two years, the fast-rising starlet teamed up with US record label, Interscope Records, which subsequently signed her under the imprint, Rich Immigrant. The deal paved the way for her international debut alongside rapper Tyga in the 2019 summer hit song, Blessed.
Shenseea has since racked up notable collaborations and features, which ultimately piloted her recognition at the 64th Grammy Awards for her work on Kanye West's Donda album.
As for spirituality, "I feel like what's meant for you will always be for you," she said with conviction. "I remain humble after having so much success in my career because I'm close to God."
"I'm just so obsessed with my career. It's like, I find no time. If I'm not singing, I'm still doing something that contributes to my growth. And I love that," she continued.
"I wanted to become an international artist. Music was the only thing I aspired to do…and this is my dream, and that's why I'm so motivated and determined."