Shaggy Gets 'Bringle' After Summerjam Organisers Try To Cut His Set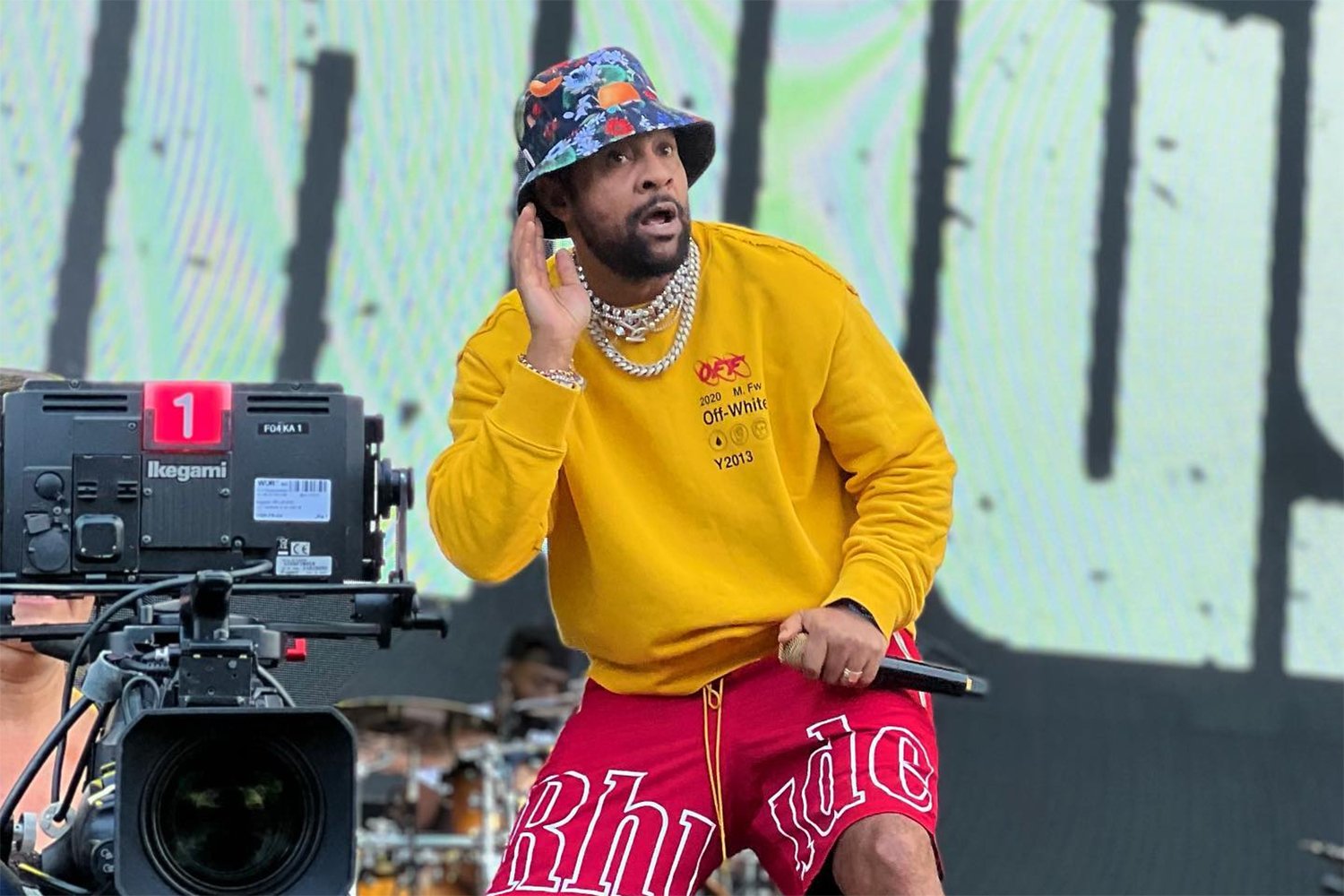 Grammy Award-winning artist Shaggy unleashed a 'bombastic' barrage of expletives at stage hands, who attempted to cut his set short during the 2022 edition of Summerjam in Cologne, Germany.
On Wednesday, a video was widely circulated on social media, which showed the It Wasn't Me singer barking expletives at stage hands who attempted to pack up his stage equipment, berating them not to touch his 'gear', after he apparently overstayed his allotted time on stage.
"P-ssy , if yu touch  mi b—dc—-t gear… go suck oonu madda, oonu can come touch my ting? Go suck oonu madda," the Bombastic singer shouted into the microphone.
He repeated the 'mother epithet' at least three times, as the band aptly played The White Stripes' fired-up rock anthem, Seven Nation Army.
The performance took place on Sunday alongside artists such as Sara Lugo, Third World, Christopher Martin, and Protoje and his Indiggnation closing the show.
One day before, on Saturday, Shaggy's close friend and collaborator Assailant was shot and killed in Los Angeles, which might explain the superstar's mood at the time.
"The lion makes an appearance when necessary… dat is it!" said one person.
Added another user, "don't trouble the ex-marine, look how him get bringle! Deal wid dem wicked Shaggy, yu anno weak fence!"
"I have never seen shaggy behave like this before and I wish I didn't 😂😂," one user said.
On the festival's Instagram account, users seemed perplexed about the cause of the incident. User newrozgonzalez asked: "How can they expose Shaggy like that? He will never come back here!!!".
Another IG user, chris.rotter weighed in saying: "how do you turn Shaggy juice off, seriously?".
Others labeled the move "extremely unprofessional and very upsetting".
Not all the reggae fans were empathetic with Shaggy. One noted: "He was just playing around for so long at the beginning, interrupting the music again and again instead of delivering it and constantly demanding from the audience, really broken the guy, we left early because we didn't like him".
Watch Shaggy's full performance below.