Connecticut Promoter Admits He Assaulted Skillibeng And His Manager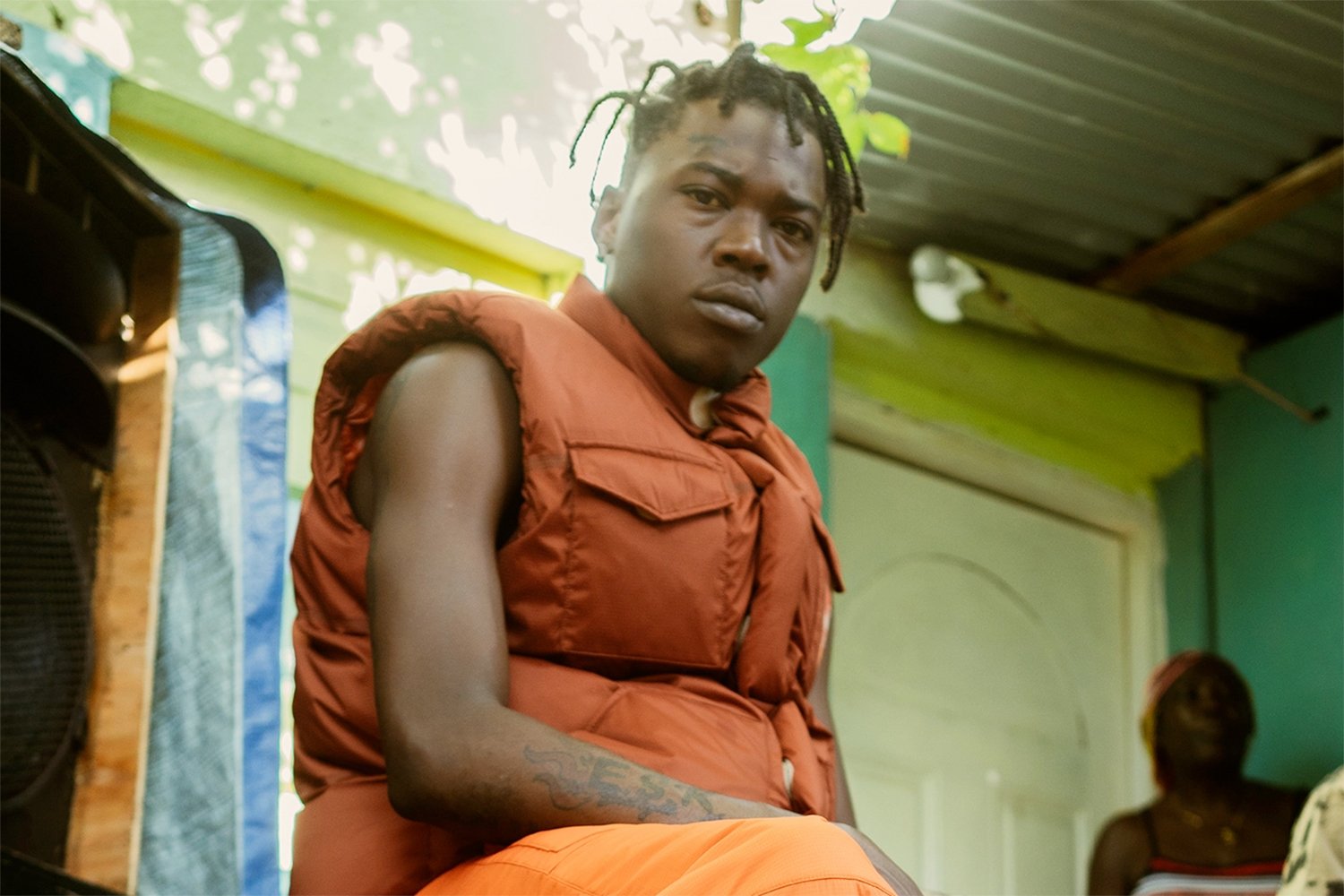 Well-known show promoter Stepper of S.M.B. Promotions LLC—who was one of the organisers of the 'Skillibeng Live Whap Whap' Dancehall event held at the West Indian Social Club in Hartford, Connecticut on Sunday, June 5—has admitted that he was the one who roughed up Skillibeng and his road manager Larry.
Stepper explained that he felt he was disrespected by the Crocodile Teeth deejay, who, according to him, refused to come to Connecticut ahead of the show to help promote it in a radio station interview.
"I confronted them in the tour bus because mi never waan nobody see what a gwaan. Mi ask Larry about a radio station interview they were supposed to do, Larry say he told Skillibeng about it, Skillibeng denied it. So mi get vex now, yu say yu comfortable ah New York and nah come a Hartford, is a clown ting? Him (Larry) say him tell yu, is a clown ting then. So mi deal with dem like a clown," Stepper told DancehallMag yesterday (June 6).
Stepper claimed he hit Skillibeng in the head with a champagne bottle, and slapped 'Larry'.  "Mi give Skillibeng the champagne bottle inna him ears and mi slap Larry across him face too. Dem caan play with my money," he admitted.
When asked whether Skillibeng retaliated, Stepper said "Him no nothing, wah him ah go retaliate with? Mi just take him outta the tour bus and make him go work onstage. Him do 15 minutes and run offa the stage go inna the crowd and left."
There were conflicting reports that Skillibeng and his manager were attacked by Yankees in the venue, especially females who felt his performance was not great. Photos have even emerged online showing Skillibeng's tour bus with its tyres flat on a wrecker.
"I don't have an issue with the 15 minutes, he got some forwards for Crocodile Teeth and Whap Whap, but him never give the full 100. I didn't even know about the tour bus and that people cut up him bus tyre," Stepper said.
Stepper claimed that the issue was not money, but rather the "principle of the ting" as Skillibeng's management allegedly did nothing to help promote the show to potential patrons in Hartford, Connecticut.
"Mi not even break even on the show. When him come to the venue and do a little video before the show, immediately, mi mek US$10,000 on Event Brite.  I didn't want it to come out say Skillibeng get beaten, is a man run go put that out. Mi didn't even know say people slash the tyres to his tour bus. At the venue, it was mostly Yankees who were in the club, him coulda do the interviews and help promote the show, him coulda come Sunday morning and him reach mi show 10:30 p.m. just before it fi lock off at 11," Stepper said.
Stepper said the real disrespect began when Skillibeng failed to do an interview on HOT 93.7 with DJ Craig G.
"DJ Buck called them and gave them the time for the interview but dem never answer the phone until Saturday, the day after. Mi beg Mineral Boss call, she call Larry (the road manager), mi call Larry, and ask him wah kinda thing that, the people in Hartford want to know he is here and around so we can get people in the show," an upset sounding Stepper said.
"By this time, mi spend mi 50 grand already and dem ah tell me say Skillibeng comfortable in New York, and him no waan come Hartford cause Hartford a country place," he said.
Stepper said that Skillibeng also refused to come to Hartford, Connecticut to appear in the West Indian restaurants to drum up some pre-publicity before the show.
"Mi go 100 per cent for Skillibeng, and him ah try diss me like a clown, him over New York say Hartford a country, ah respect and courtesy mi a deal with. Mi never waan no itching pon mi ting, mi spend mi 50,000, him never do no interviews, no promotion and him arrive at mi show at 10:30 when it fi lock off at 11," he said.
Stepper said he had a great working relationship with most Dancehall artists.
"Ah me bring Dexta Daps two times come a Connecticut, mi look out for everybody, mi show love, mi no disrespect people, but dem nah show no respect. You know mi even buy him a first class flight to California after my show, that cost US$2,600, that show say mi go all out for people who I work with," he explained.
Stepper claimed it was his company, S.M.B. Promotions LLC, that helped to secure a work permit for the Whap Whap artist to tour the USA.
"Mi put up mi money. Inna the first place before Skillibeng get the work permit, mi give up US$25,000 before him get work permit, and then the management called and say they want tax ID and then send LLC licence and then they got the permit, they didn't even work with me and drop the price, they stuck out at 50,000. So on May 31, I send the US$25,000 rest of their full performance fee," he said.
After the show in Miami, 'Stepper' said that Skillibeng's manager, Larry, told him that they wanted to go to New York to do a remix for Whap Whap with French Montana.
"I booked the ticket for him to New York, and when they got there, they wanted to rent an Air B n B for US$14,000, and mi say yu mad man? Why 14,000? I told them no, and got a Holiday Inn, and it work out to US$2,600 for four of them, and mi send the money through the bank to them," Stepper explained.