Beenie Man Blames Promoter After Being Expelled By Police From Stage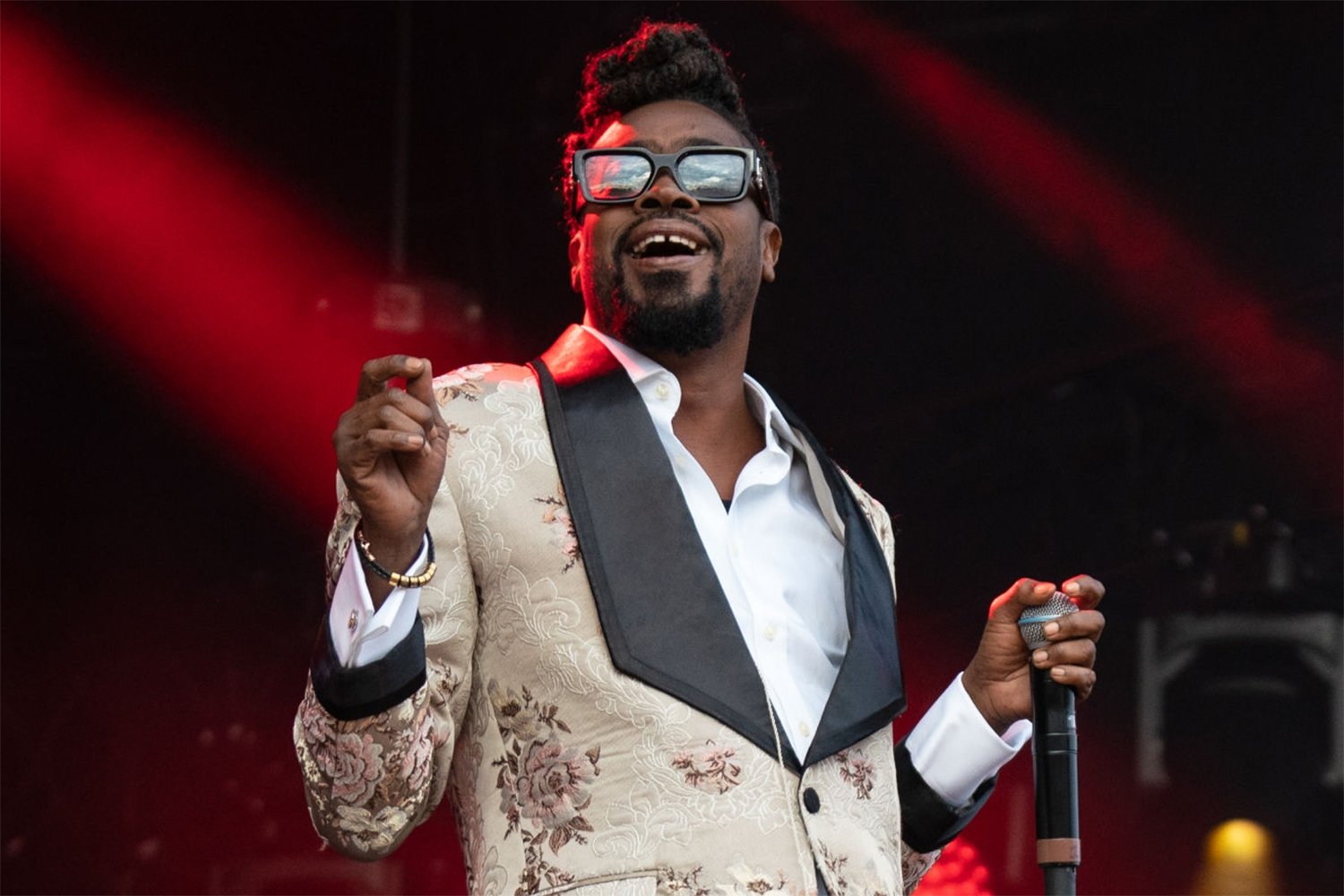 After initially disobeying police orders and threatening to leave the Pepperseed stage show with his backing band, which was also scheduled to back Sizzla Kalonji, Beenie Man has issued a release blaming the show promoters for the imbroglio which resulted in his expulsion from the stage.  In addition, Beenie has categorically denied having any conflict with the Give Me A Try artist.
On Saturday night, Beenie had engaged in a confrontation with two senior police officers after they ordered him to cut his performance short so that Sizzla could perform for 15 minutes, to meet the cut-off time for the event.
Moments before the police officers approached, and by his own account, Beenie had been advised by representatives of the promoter to shorten his performance.
However, Beenie is heard declaring that he was the one who contracted the band's services and would not be told what to do.
"A me pay fi di band.   A my band.  Di artiste dem weh a work pa di band a me pay fi it.  Suh how a man come gi mi time pon my band.  No man caan gi mi no time.  Mi a bad man!" Beenie had declared.
"Oi, oonu coulda call fi superintendent likkle more," Beenie Man is heard saying a short while later, as the two burly senior officers clad in khaki, ambled toward the stage.
Undaunted, one of the officers, after ordering Beenie to leave, takes out his cell phone and begins recording the Dancehall superstar's actions, as the other gesticulates for him to exit the stage.
However, Beenie begins to backtalk the officers, telling them, among other things, that he was not frightened of them and that he would take the band leaving Sizzla, the show-closer, to perform on tracks.
"If dis a mi last song Soupa, di band haffi come offa di stage and di res a artiste dem work pan tracks," Beenie Man said.
"Dis caan bi mi last song Soupa.  Yuh caan frighten mi!  Yuh a do yuh job; mi a do my jab.  Riddim please.  Drumma riddim please," he said he says to the band, but as the musicians strike up a tune, the police officer turns to them like a conductor, and commands them to cease, which they immediately did.
Seemingly realizing that he was now in hot water, Beenie began to genuflect, as one of the officers wagged his index finger at him, as if scolding a naughty schoolboy, and pointed to the exit.
"Mi stop Soupa, mi a guh cut," a now subdued Beenie pleaded. "But yuh caan tell mi fi walk weh from mi people like dis.
"No disrespect Soupa, yuh know seh mi neva disrespect oonu; I woulda neva do dat," he continued apologetically, as he was shooed away by the officers.
A day later Beenie issued a lengthy release, laying blame at the feet of the promoters, and accused them of being, among other things, unprofessional in their business transactions and sending the police officers to orchestrate his expulsion from the stage.
"I had a contract with the promoter for a band performance for 30 minutes and I was the only artiste booked at the time to perform on bands.   I had a contract with the band and I paid the band for my set," he noted.
"The promoter contacted my manager requesting that the band also cover Sizzla's performance.  The band requested that the promoter or Sizzla pay a reduced fee from their usual price, considering they would be covering my set.  Based on my understanding, and what was disclosed by the band leader there was no payment made for them to back any other artist," Beenie's release added.
Beenie went on to say that prior to his performance, the promoter's project manager had "sent over a time slot that covered 45 minutes" but that he, having rehearsed for 30 minutes, "changed our setlist just a few hours before the performance to ensure we covered the 45 minutes, as this was no problem on my part".
"I arrived at the event one hour and 40 minutes before my performance as I was excited to see both Frisco and Sizzla's performances.  We waited and enquired about stage management as we realised the slated time had passed and the first act did not do his set yet.   Once I started performing 15 to 20 minutes into my set, I was told the promoter said 5 minutes with no explanation, no disclosure of time constraints, no explanation of permit problems or prior request to cut the set short," Beenie said.
"The promoter had ample time to discuss this with my management and the band members, but he waited until we were in the middle of the set to send the police to cut the show short," he said.
According to Beenie, he is one of the most accommodating artistes that any promoter can do business with, so the actions of the promoters were unwarranted.
"I have been doing this for many years.  I've worked with many promoters who were short on time due to permits and I have often cut my shows to accommodate other performers.   Promoters all over the world can tell you that Beenie Man is one of the easiest artists to do business with," the Girls Dem Sugar said.
"With this explanation, I hope the narrative that us being circulated is cleared as Sizzla and I have no dispute!  Going forward loyal promoters need to start treating show business with respect and professionalism as any other business," he added.